Which wire tensioner should you use?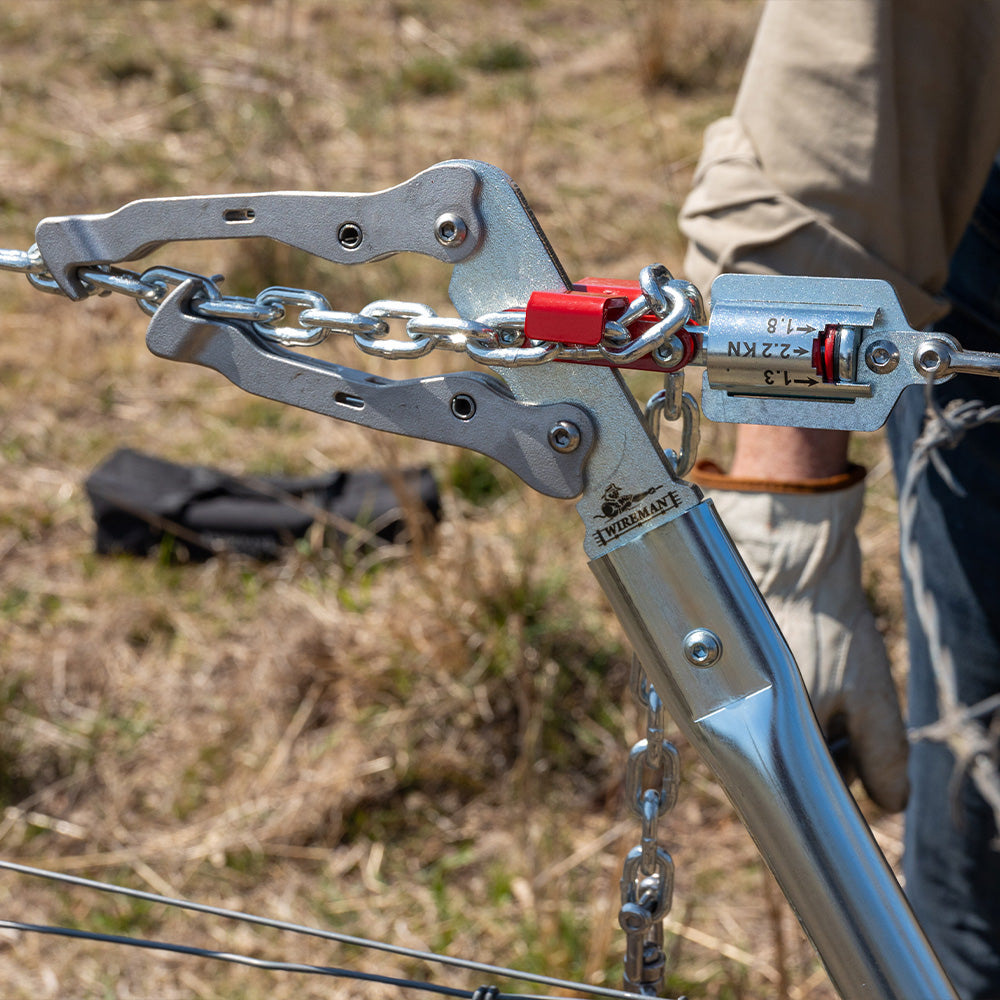 NEW RELEASE!
Wireman Strain Walker is now supplied with Chain Wrangler guides. Keeping the chain right where you need it and making the chain much easier to control when backing off the tension or trying to get the chain hooked up in the first place.
Learn More !
NEW - BOBEX in-line wire tensioners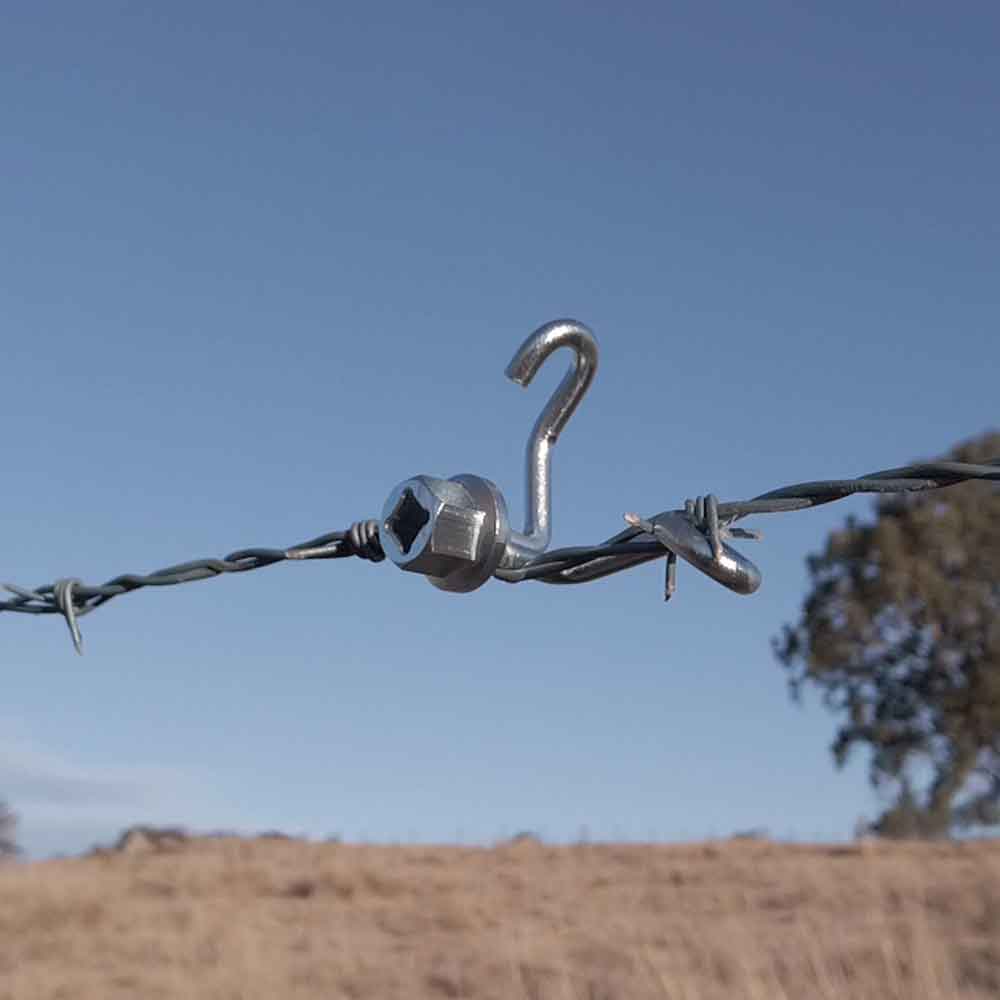 Regular price
$110.00 AUD
Regular price
Sale price
$110.00 AUD
Unit price
per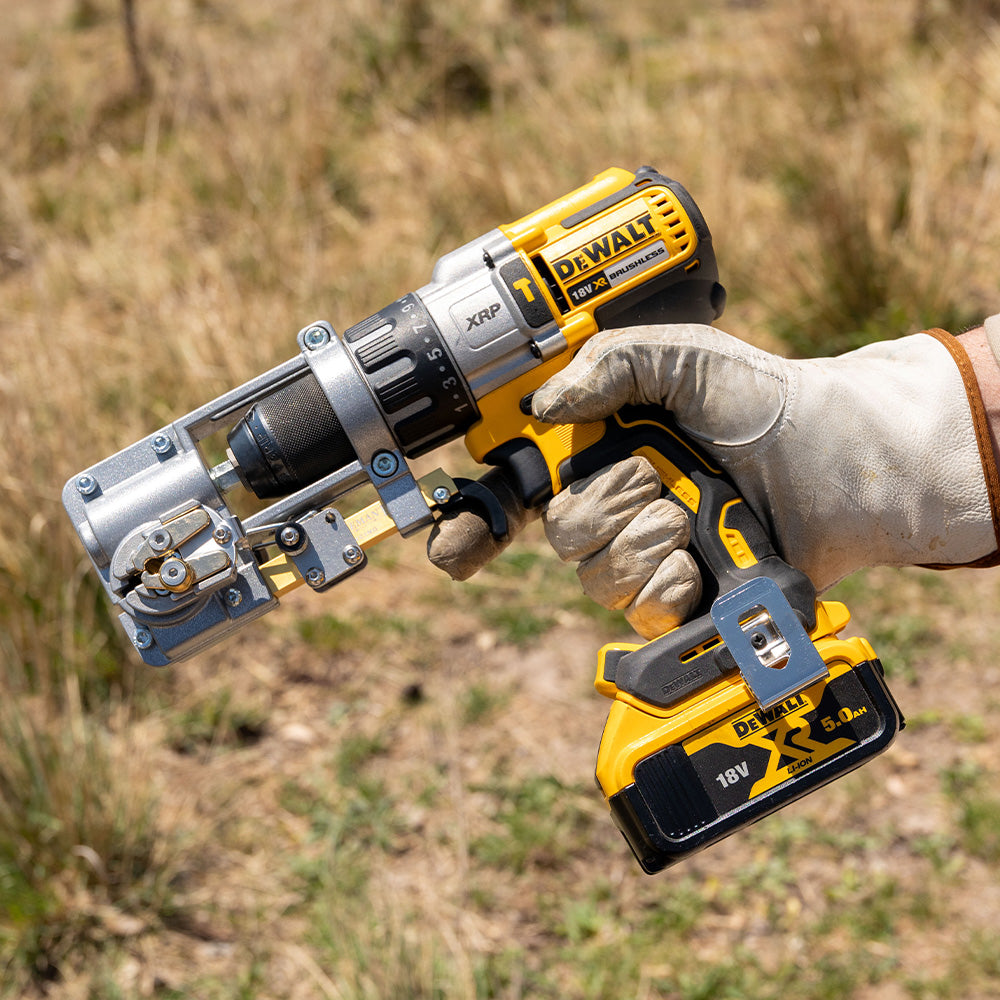 Fence Magician
The fastest way to repeatedly tie high tensile fencing wire - No consumables required !
Save time, Save on Joiners, Save your hands.
See more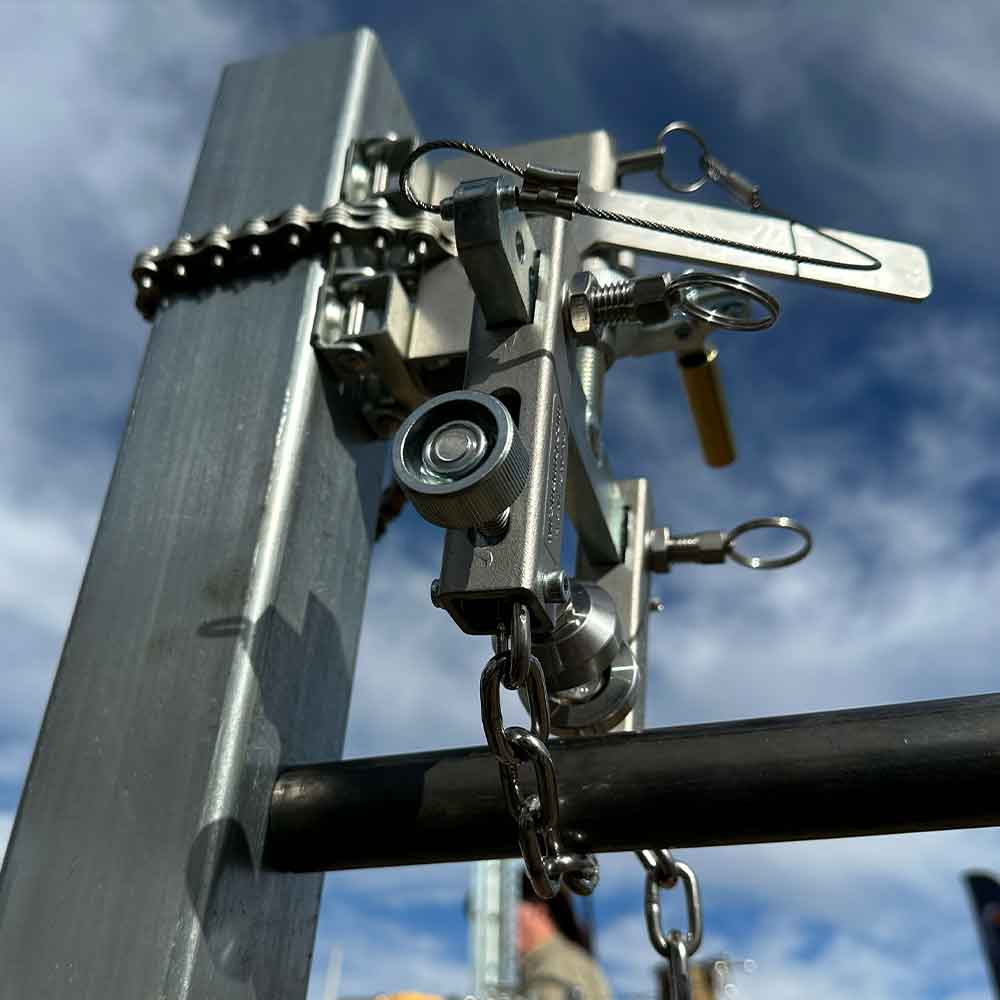 Prop A Weld
The fast and easy way to clamp and accurately position horizontal beams, so you can weld rails and beams without needing a second pair of hands.
Buy Now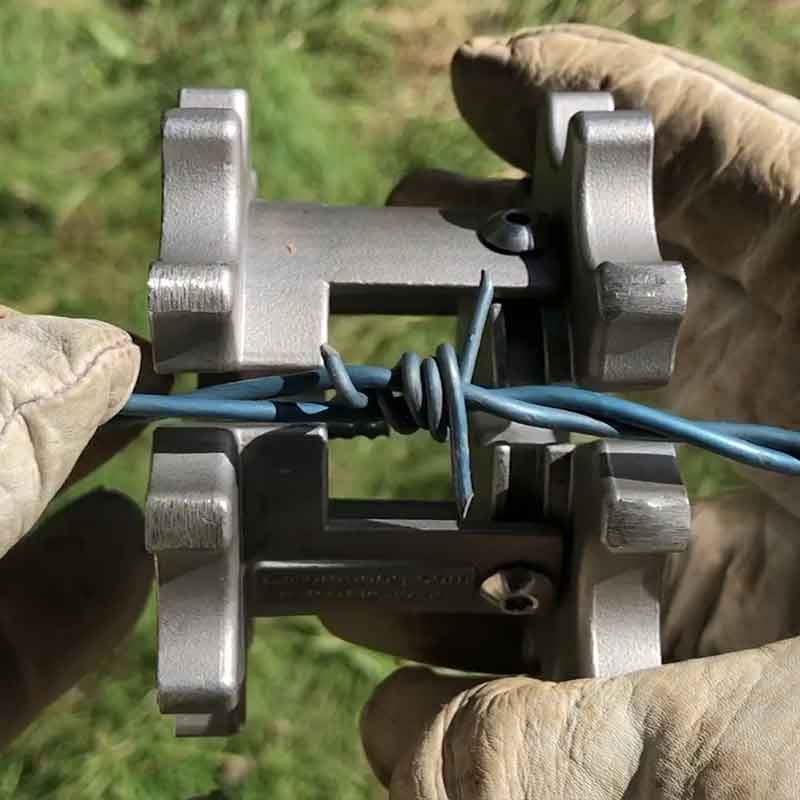 DeBarbers
Get barbs off fast, wherever they are on the run.
Much easier and quicker than using pliers.
Buy Now
Product Guides and Information
Wire Tensioning Methods

See the range of Wireman wire tensioners and learn more about which is the best wire tensioner for the job with your level of experience.

Learn More

Picket and Post Extensions

View the range of Fence height extension products and get the how to guide to find the best product to quickly and easily raise your fence height.

Learn More

Holdfast Harpoon Ground Anchors

Most animals will try to under a fence before they attempt to jump it so, holding down the bottom wire of the fence is crucial to make the fence an effective barrier.

Learn More
Frequently Asked Questions
Which wire strainer should I use

West Ender product release

Wireman has just released the West Ender strainer board system. The West Ender design is a result of several years of making individual wire strainer boards and listening to the feedback from fencing contractors, who are looking for reliable tools that get the job done faster than anything else. 

The great benefit to the contractor of the West Ender System over the East Ender is the ability to be able to change the gripper positions really quickly to suit different netting wire where the spacing of the line wires differs.

Problems with wedge clamp strainer boards

It has been our experience that most contractors share the same issues - Very few are satisfied with wedge clamp boards as they often slip or break prefabricated fence wire, such as hinged lock, STIFF STAY or X fence. You knock one wedge in and the others bounce out or they just wear out from repeated hammering.

These problems are only made worse if poor quality wire is provided. Few fencing contractors have room on the back of the truck for tools that are not in regular use, and they know full well going back to a job or having to get spare parts for a tool when your miles from town is a complete waste of time and money.

A big focus on time saving

As a result Strainer boards are a big focus for Wireman and we do all we can to produce the best tools available. Our products have a higher price point than other products on the market, however when that results in a user saving an hour a day in time, Wireman strainer boards pay for themselves very quickly.

Unlike wedge clamp boards, Wireman strainer boards only put as much force on the wire as you put in to tensioning it. There is virtually no bending of the wire so very little tension is lost when you release the board grippers and you can work from just one side of the fence.

The reason the West Ender boards are so quick to use is that you don't need tools to put them on the wire or, assemble or adjust them to suit different wire spacings. And you don't need different boards to do different mesh heights. So you get more done, in less time with less gear.

Fence Faster, Earn more with Wireman tools and equipment.
Should you use a tension gauge?

The simple fact is, most people over tension, it is the single biggest reason for wires breaks in cold weather. Tension gauges are important, especially when using StraineX hoists, it's just so easy to over tension the wire.

For everyday use, Die spring tension gauges are the best tool, as they have – "throw in the in ute" reliability. They are designed for repeated use, and used correctly, they're accurate to within 5 kilos.

For the fencing contractor, A digital tension gauge provides certainty that the tension on the wire is within manufacturer specifications, the proof of which can be provided with pictures.

If you have any questions about wire tensioners or any of the products in our range please give us a call on 02 9955 2264 or send us an email to sales@wireman.com.au.
How do I raise the height of a fence?

Animals getting over a fence

If you have animals getting over a fence and you need to stop them, then you either build a new taller fence or raise the height of the one you have.

No matter wether you are trying to stop deer or roos getting on to your property or trying to stop sheep, goats or chickens getting out. If you need stop cats, dogs and foxes getting over a fence, there is a PickeX solution to suit your fence extension idea.

* Most of the ideas in this article relate to agricultural fences however, the POLESTAR system is so versatile (when used in combination with the PS45 and PSTY Brackets) it can be used to achieve practical solutions to residential and industrial fencing problems without the use of STAR pickets or T posts. They are both easy to install and unobtrusive to look at - If you would like to know more about how to use the PickeX POLESTAR range of products in a residential or commercial setting please give us a call or send us an email to sales@wireman.com

If you can slow down or greatly reduce the movement of animals getting onto your land or your stock getting out, it can have a big impact on profitability. The quicker you deal with the problem, the sooner a solution will provide a return on your investment.

Current methods

Up till now, most land owners raise their fence by either putting in taller posts, using bolt on brackets, or welding on an extension of some description. Putting in taller posts is expensive and bolt on brackets mean having to remove the wire from the posts then tying it back on, which is time consuming.

Welding is not always possible because the poor quality steel found in many newly manufactured pickets is often not weldable. There is also the obvious fire risk of welding over dry grass and the problem of getting a welder to the posts.

Some will say, pull out the fence and start from scratch. But you are not going to be keen on doing that if you have spent thousands of dollars on a not so old fence.

What can be done to easily raise the height of the fence you have? Wireman produce a range of fencing post extension products that are quick and easy to install. All these products are strong and can be attached to an existing fence without removing the wire, they get the job done fast, in a highly cost effective way, and all are fully Australian made.

PICKEX POLE STAR's


Made in 300, 450, 600 and 900mm Lengths they can be described as a post extension sleeve. They can be used in a variety of ways or in conjunction with a standard STAR picket or part STAR picket, to raise the height of the fence to virtually any height you may need. Made from 1.5mm thick high tensile galvanised steel they are strong and robust. They fit both the STAR pickets used in Australia and all Tee posts commonly sold in the USA. With the addition of a POLE STAR MAX, they can be used to extend BEEFY or MAXY posts.

The real beauty of the POLE STAR system is versatility. They can be used as a stand alone item or in conjunction with the PS45 brackets to create the right barrier for your situation. No matter whether it is deer, goats, kangaroos, chickens, pigs, wild dogs or cats that you are trying to stop getting over the fence.

If you are trying to stop animals like roos simply jumping the fence, then pairs of two wires close together are better than one wire by itself as the animals can see the pair better, especially when moving at speed.

The key point is that you do not need to have a lot of tension on the wire up high as there is not going to be any stock pressure high on the fence. You simply need to add a strong riser to the end assembly to secure the wire and apply light tension. The main aim is to provide a visual deterrent.

Different picket and post sizes

You may have differing types of posts on your property, and there are many varieties of posts on the market so, it would be virtually impossible to have a perfect fit for all of them. If you want a really tight fit or you are having trouble getting a POLE STAR to slide over the particular posts that you have, a great feature of the POLE STAR shape is that it can easily be adjusted to suit the post size.

These are just some of the ways PICKEX and POLE STAR can be used. If you have any questions or problems, please get in touch and let us know your thoughts at;  sales@wireman.com.au
Why use ground anchors ?

Got a fence with everything going under it!

Hold down the bottom wire and prevent animals going under the fence, with Holdfast Harpoon by Wireman. The perfect tool to hold down wire at the bottom of a dip or gully. Over 100kgs of pull out force required for removal, even on soft ground.

Easy to install.
Won't pull out.
Increased hold, over time.
Multiple size harpoons
Can be used with hammer alone.

Attach a lanyard to a harpoon by holding the lanyard with the ends of the wire pointing toward you. Slide the harpoon onto the wire with the tip pointing upward and the curve facing away from you.

When the two wires are in the holes between the first bends, push the tip forward so the wires slide into the slots on the side of the harpoon then bend the lanyard backward away from the tip. then slide the applicator head through the hole with the curve of the harpoon facing away from the hump of the applicator head and position it in the slot. Drive the harpoon into the ground beside the bottom wire, then hammer backward to release the harpoon and remove the applicator.

Pull the lanyard to set the harpoon in the ground then twist the lanyard around the wire to hold.

Make a fence effective, with Holdfast Harpoon by Wireman.
AUSTRALIAN MADE
Wireman Pty Ltd is Fully Australian Owned and Operated. The majority of the products we sell are Designed and Manufactured in Australia. We don't THINK its right. We Know it's Right !
Aus Owned
At the 2023 Australian National Feild Days Wireman was presented with a NAB Agribusiness Award of Excellence - The Award of Excellence recognises new, innovative design and manufacture of machinery...

At the 2023 Australian National Feild Days Wireman was presented with a NAB Agribusiness Award of Excellence - The Award of Excellence recognises new, innovative design and manufacture of machinery...
We're Committed To Quality and Value.
Because It's a long way back to town if something breaks, and there's not much room on the truck for useless things!
The most valuable things you have, are your health and your time – you've got to value your time because, you can't get it back if it's wasted, and If you don't have your health, life gets difficult.
We're committed to trying to produce the best fencing tools and equipment available. Gear that's easy to use and saves time, so you get the job done, quickly and safely.
Let customers speak for us